We are Jenn and Kevin and we live in Grand Haven, MI.  We love to make beautiful things that bring other people happiness. Tie dying is our passion and we're still learning every day!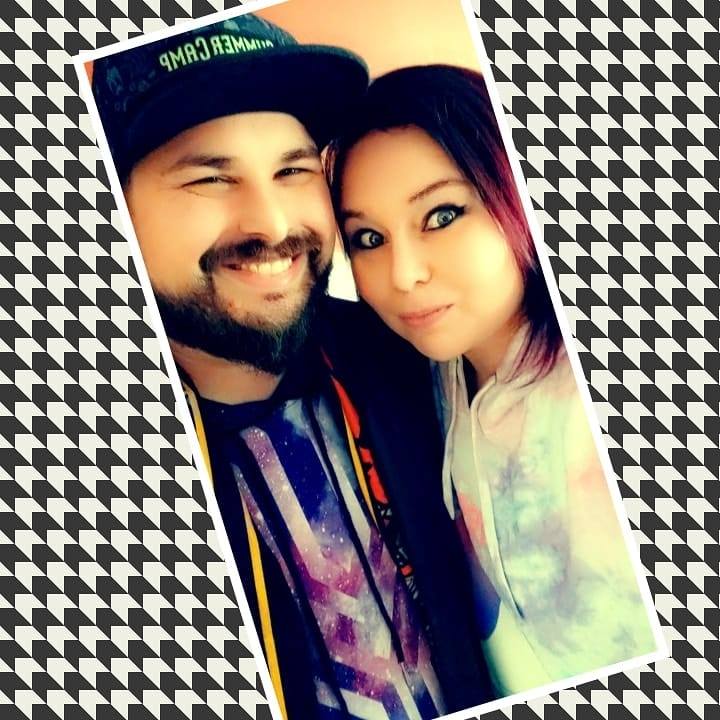 We try to stay budget friendly, because everybody deserves rainbows!
On that note, most of the tie dye items we sell are made of or dyed on brand new items.  However, in the interest of staying sustainable and budget friendly, some items, including some tapestries and clothing are made with like new or excellent quality upcycled pieces.
Headbands, headwraps, and jewelry always ship for free!
Custom orders are excluded from all sales unless otherwise stated.
Here's a little headband fabric guide because I've had some questions! These are the fabrics I generally use for my headbands and they are listed in the descriptions on the website, for future reference!
Double Brushed Poly - this is the fabric I use for my "Super Soft" headbands, and that's how it feels! Think those buttery-soft leggings,it's the same fabric!
Cotton Lycra/Spandex - think t-shirt material, sometimes it can be just a little thicker.
Bamboo Lycra/Spandex - My personal favorite! Like t-shirt fabric, but even softer and almost slinky, without sliding off your head!
Modern Jersey - This is a poly-spandex fabric. Stretchy with a cotton-like feel to it.